Welcome to the captivating world of Belicious Bakes, where the world of gluten-free baking awaits your eager exploration. In this beginner's guide, we unveil a symphony of complexity and variations that will elevate your gluten-free baking skills to extraordinary heights. Whether you are embarking on a gluten-free lifestyle journey or seeking to expand your baking skills, we are here to empower you with essential knowledge, invaluable tips, and a tantalizing array of recipes that will ignite your passion for gluten-free creations.
Unlocking the Secrets of Gluten-Free Baking
To start your gluten-free baking journey, it's important to understand how to replace traditional wheat flour. At Belicious Bakes, we have carefully chosen a variety of gluten-free items that will take your baked goods to new heights. Dive into the wonderful flavors and delicate nuttiness of our daily bakes. These gluten-free flours will serve as your creative palette, allowing you to explore endless possibilities in your baking journey.
Conquering the Challenge of Dryness
One of the main challenges in gluten-free baking is combating dryness, but fear not! We present you with a repertoire of time-tested remedies. Harness the power of moisture by using ingredients like yogurt, mashed bananas, and applesauce into your recipes. These additions infuse your creations with delightful tenderness, ensuring a moist and delectable outcome that will leave you and your guests enchanted.
Embark on a Gastronomic Adventure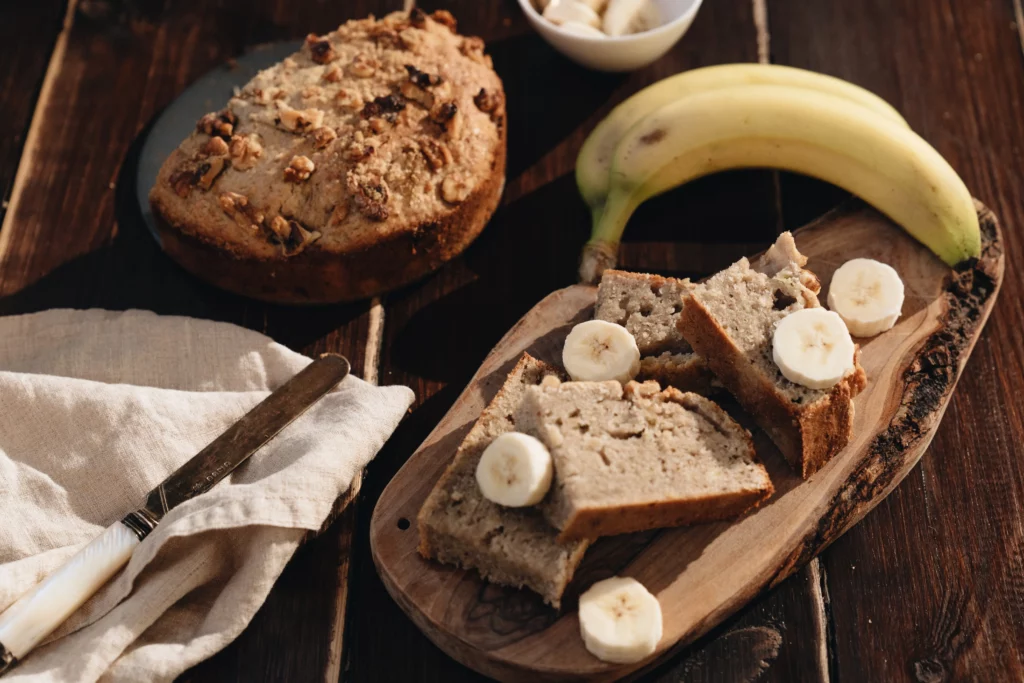 Now that you are armed with knowledge and technique, it's time to embark on a culinary adventure like no other. Delve into the irresistible realm of gluten-free delights with our carefully crafted recipes.
We present you one of our favourite gluten free recipes
Gluten-Free Banana Bread
Ingredients
2 cups gluten-free all-purpose flour blend
1 teaspoon baking soda
1/2 teaspoon salt
1/2 cup softened unsalted butter
1 cup granulated sugar
2 large eggs
1 teaspoon vanilla extract
3 ripe bananas, mashed
1/2 cup plain Greek yogurt
Instructions
Preheat your oven to 175°C and grease a loaf pan.
In a medium bowl, whisk together the gluten-free flour, baking soda, and salt.
In a large bowl, cream together the softened butter and granulated sugar.
Add the eggs one at a time, mixing well after each addition. Stir in the vanilla extract.
Mix in the mashed bananas and Greek yogurt until well combined.
Gradually add the dry ingredients to the wet ingredients, stirring until just incorporated.
Pour the batter into the prepared loaf pan and smooth the top.
Bake for 50-60 minutes, or until a toothpick inserted into the center comes out clean.
Allow the banana bread to cool in the pan for 10 minutes, then transfer it to a wire rack to cool completely before slicing.
Et voilà!
Belicious Bakes is your trusted guide, ready to accompany you on an enchanting journey through the variation of baking. With a wealth of resources at your fingertips and a sprinkle of creativity, you will master the art of baking and crafting extraordinary treats. Happy baking!