The Benefits of a Healthy Breakfast
Starting the day with a healthy breakfast is one of the best things you can do for your body. Breakfast is often regarded as the most essential meal of the day for good reason: it gives your body with the nutrition and energy it requires to jump-start your metabolism and keep you going throughout the day. In this piece, we'll provide 5 quick and simple nutritious breakfast alternatives for hectic mornings. We provide scrumptious meals that will satisfy and energize you, whether you like something savory or sweet. So, let's get started and look for some good and nutritious breakfast options that you may have every day.
We'll go through 5 quick and simple healthy breakfast alternatives that are both delicious and nutritious. These breakfast selections can satisfy and invigorate you while also supporting excellent health. This collection of healthy breakfast alternatives has something for everyone, whether you favor sweet or savory. So let's get started and find some great and nutritious breakfast ideas!
Avocado Toast with Poached Egg and Smoked Salmon
Greek Yogurt with Mixed Berries and Honey
Sliced banana and almond butter on whole-grain toast
Spinach, Mushrooms, and Feta Cheese Veggie Omelet
Granola cooked from scratch with yogurt and fresh fruit
Quick and Easy Avocado Toast Recipe
Avocado toast has become a breakfast staple in recent years, and for good reason - it's packed with healthy fats, fiber, and nutrients. By adding a poached egg and smoked salmon, you're also adding protein and omega-3 fatty acids to make it an even more nutritious and filling meal. Poaching an egg may seem intimidating, but it's actually quite simple and worth the effort for the delicious runny yolk. This breakfast is perfect for those who want a savory and satisfying meal to start their day.
A delicious Healthy Breakfast: Greek Yogurt and Mixed Berries: A Perfect Pairing
Greek yogurt is an excellent source of calcium and protein, and when combined with a variety of berries and a sprinkle of honey, it makes a tasty and wholesome breakfast choice. While honey gives a hint of sweetness without the extra sugars found in many other sweeteners, berries are packed with antioxidants and fiber. For those who prefer a quick and easy breakfast to get their day started, this is ideal.
How to Make a Delicious Almond Butter and Banana Toast
Almond butter is high in protein and healthy fats, and whole grain bread is abundant in complex carbohydrates and fiber. This meal becomes a balanced and satisfying option thanks to the natural sweetness and potassium provided by the sliced banana. This breakfast is perfect for anybody seeking for something quick, simple, and filling that is also healthful.
Whipping Up a Veggie Omelet in No Time
Omelets are a satisfying and nutritious meal that includes spinach, mushrooms, and feta cheese for fiber, minerals, taste, and calcium. It is ideal for people looking for a delicious and filling meal that will keep them going throughout the morning.
Homemade Granola Recipe for a Nutritious Breakfast
Granola is often promoted as a healthy breakfast choice, but many store-bought types are high in added sugars and harmful oils. To make a healthier alternative, prepare your own granola using whole grains, nuts, and seeds. Combine it with plain Greek yogurt and fresh fruit for a high-protein, fiber- and nutrient-dense meal. This meal is ideal for individuals who like to start their day with something crispy and tasty. For a convenient and delicious option, try Belicious Bakes' gluten-free coconut granola
Tips for Making a Healthy Breakfast a Daily Habit
Go to the Belicious Bakes shop page if you want to add some healthy and yummy baked products to your morning routine. Belicious Bakes sells a variety of healthy and delicious baked foods, such as vegan muffins and gluten-free granola. Their goods contain no chemicals or preservatives and are prepared with superior, organic ingredients. Additionally, they are dedicated to sustainable agriculture practices, making them a good choice for both the health of the land and your health.
The Gluten-Free Coconut Granola, created with coconut flakes, nuts, and honey for a crunchy and fulfilling morning topping, is one of our favorite breakfast goodies from the Belicious Bakes shop. Vegan Banana Bread, which is moist and tasty owing to ripe bananas and organic coconut oil, is another excellent alternative. And if you're looking for something to satisfy your sweet tooth without the guilt, try the Vegan Chocolate Zucchini Muffins, which are made with zucchini, organic cocoa powder, and dairy-free chocolate chips.
Ordering from the Belicious Bakes shop is easy and convenient - just visit their website and browse their selection of baked goods. With fast and reliable shipping, you can enjoy healthy and delicious breakfast treats in no time. So why not start your day off right with a little something from Belicious Bakes ?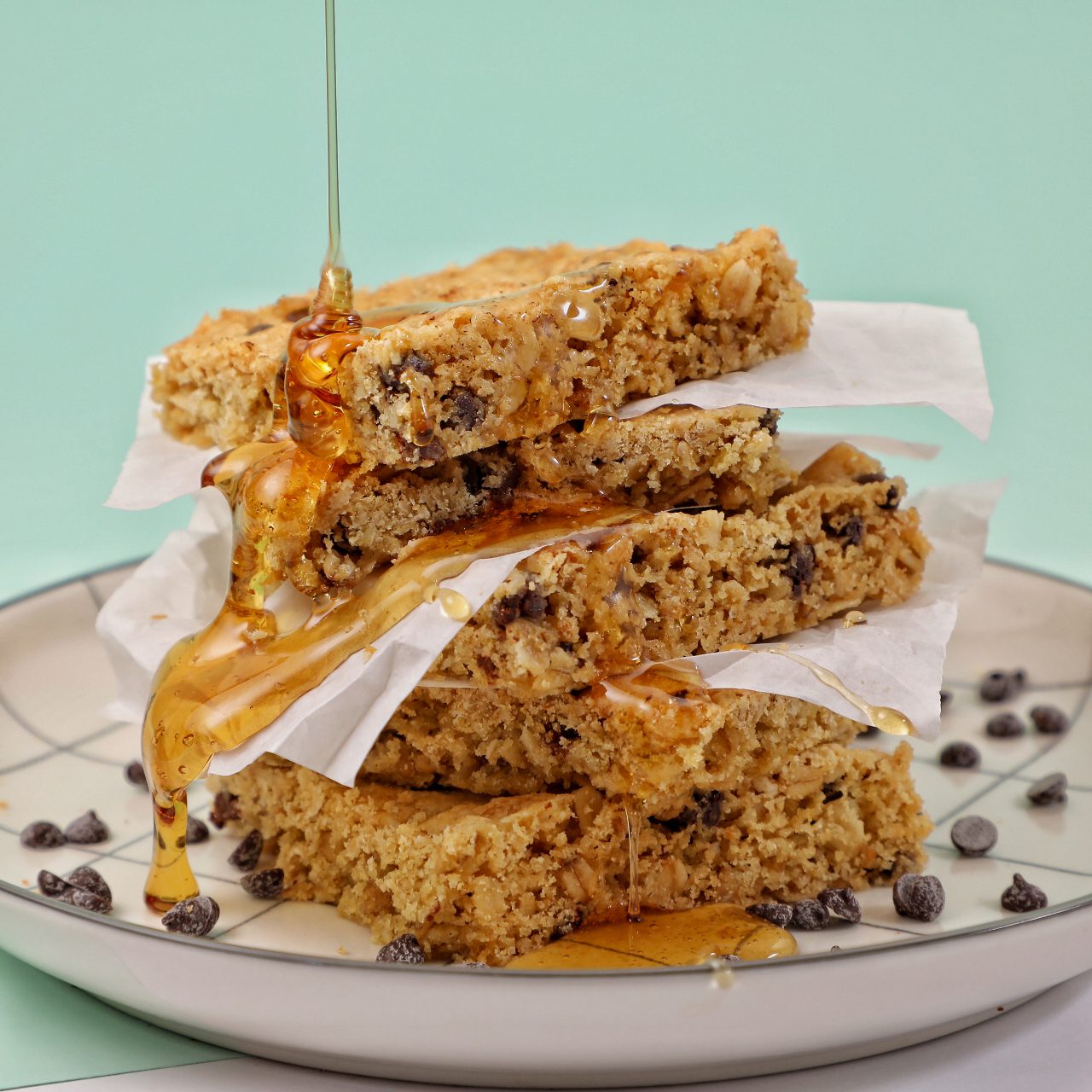 Why Belicious Bakes ?
For various reasons, Belicious Bakes is an excellent alternative for individuals searching for tasty and healthful baked goodies. Belicious Bakes uses responsibly and organically sourced ingredients, allowing you to feel good about what you're putting into your body. Their commitment to sustainable agriculture practices helps preserve the environment, while their use of organic foods ensures that their baked goods are free of harmful chemicals and pesticides.
Second, Belicious Bakes provides a wide range of baked items that are both nutritional and tasty. Their goods, which range from gluten-free granola to vegan muffins, are created with high-quality ingredients and are devoid of preservatives and chemicals. This means you may indulge in delightful delicacies without jeopardizing your health or welfare. Finally, Belicious Bakes is a tiny company that values its consumers. They take pleasure in producing baked items that are both tasty and nutritious. Belicious Bakes is also dedicated to delivering exceptional customer service and supporting the local community. You're not just receiving amazing items when you support a small business like Belicious Bakes; you're also helping the local community.
Overall, Belicious Bakes is a great choice for those looking for healthy and delicious baked goods that are made with organic and sustainably sourced ingredients. and If you're seeking for more nutritious breakfast options, visit the American Heart Association's website. They provide a selection of nutritious and delicious options that are sure to get your day started.