Are you tired of rushing out the door each morning without a proper breakfast? Do you want to eat healthy but struggle to find the time to prepare nutritious meals each day? If so, meal prepping might be the answer you're looking for. By taking a little time to prepare breakfast in advance, you can ensure that you have a delicious and nutritious meal ready to go each morning. At Belicious Bakes, we believe that healthy eating should be both delicious and convenient. That's why we've put together 5 tasty and easy breakfast meal prep ideas that will make your mornings more enjoyable and less stressful.
Overnight Oats - A Quick and Easy Nutritious Breakfast Meal Prep Idea
Overnight oats are a simple and tasty breakfast option that you can make the night before. To prepare, mix rolled oats with your preferred milk or yogurt and add your favorite toppings such as fresh berries, nuts, or cinnamon. Leave it in the fridge overnight, and you'll have a healthy and filling breakfast ready to go in the morning. Plus, oats are packed with fiber and protein, making them an excellent choice for starting your day on the right foot.
Breakfast Burritos - A Savory and Protein-Packed Nutritious Breakfast Meal Prep Idea
If you love savory breakfasts, then breakfast burritos might be the perfect meal prep option for you. Simply cook scrambled eggs with your favorite vegetables, such as bell peppers, onions, or mushrooms, and wrap them up in a whole-grain tortilla. You can make a batch ahead of time and store them in the freezer, then reheat in the microwave when you're ready to eat. Not only are these burritos delicious, but they're also a good source of protein and fiber to keep you full throughout the morning.
Smoothie Packs - A Convenient and Nutritious Breakfast Meal Prep Idea
If you're always on the go, then smoothie packs are an excellent breakfast meal prep idea for you. Simply chop up your favorite fruits and vegetables, like bananas, berries, or spinach, and freeze them in individual portions. Then, in the morning, toss a pack into a blender with some milk or yogurt, and you have a refreshing and nutritious smoothie in no time. Smoothies are an easy way to get in essential vitamins and minerals, making them an excellent choice for a healthy breakfast on the go.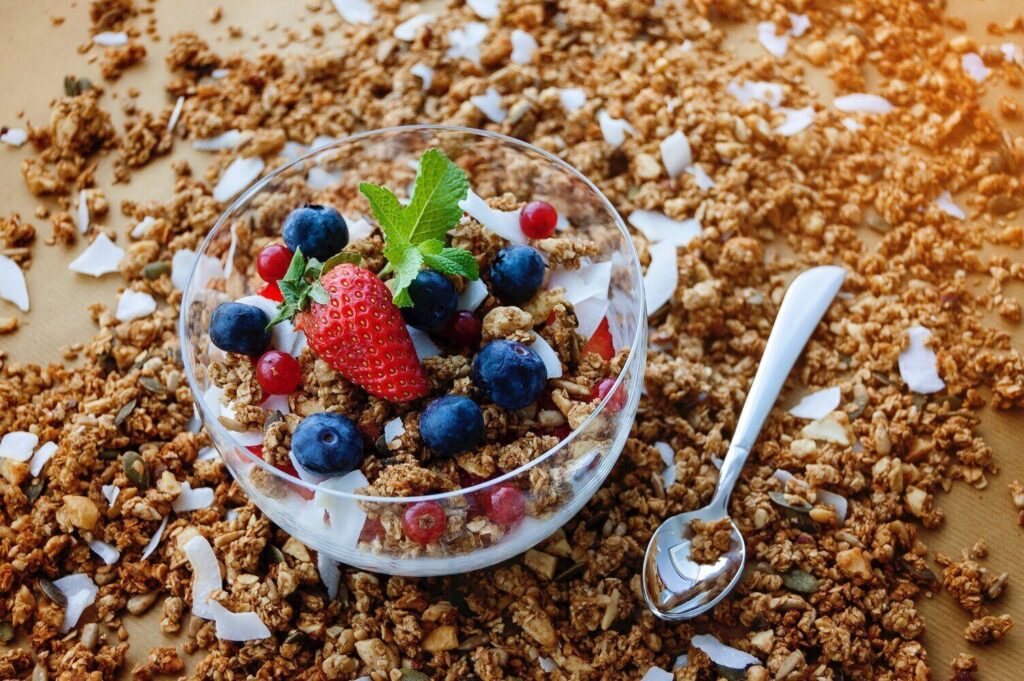 Chia Seed Pudding - A Filling and Flavorful Breakfast Meal Prep Idea
If you're looking for a breakfast that's both filling and flavorful, then chia seed pudding might be the answer. To prepare, mix chia seeds with your preferred milk and add some flavorings, such as vanilla extract or cocoa powder. Let it sit in the fridge overnight, and you'll have a tasty and nutritious breakfast waiting for you in the morning. Chia seeds are high in fiber, protein, and healthy fats, making them a great choice for a filling and nutritious breakfast.
Egg Muffins - A Versatile and Low-Carb Breakfast Meal Prep Idea
Egg muffins are a versatile breakfast option that you can customize to your liking. Beat some eggs and mix in your preferred vegetables, such as spinach, mushrooms, or tomatoes. Pour the mixture into a muffin tin and bake them in the oven. Once they've cooled, you can store them in the fridge or freezer, making them a convenient and delicious breakfast option for busy mornings. Egg muffins are low in carbs and high in protein, making them an excellent choice for those following a low-carb or keto diet.
In conclusion, meal prepping can be a game-changer for busy mornings. These 5 breakfast meal prep ideas are easy to make, delicious, and packed with essential nutrients to keep you energized throughout the day. By incorporating
If you're looking for more healthy snack ideas to complement your breakfast meal prep, check out our blog post on "10 Healthy Snack Ideas for Busy People On-The-Go." In this post, we share quick and easy snack ideas that you can take with you on-the-go, whether you're at work, traveling, or running errands. From energy balls to trail mix to veggie sticks and dip, these snacks are all nutritious and delicious options to keep you fueled and satisfied throughout the day. Plus, they're all easy to prepare in advance and take with you wherever you go.